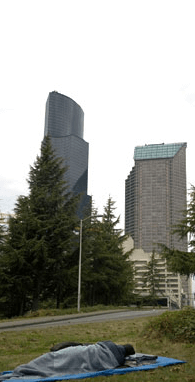 Learn about the reasons contributing to the homelessness of youth, single adults, and families.
Over the course of a year, it is estimated more than 24,000 people will experience an episode of homelessness in King County. Find out more.
Answers to the most frequently asked questions about homelessness.
Learn where you can get help if you are homeless or at risk of becoming homeless.